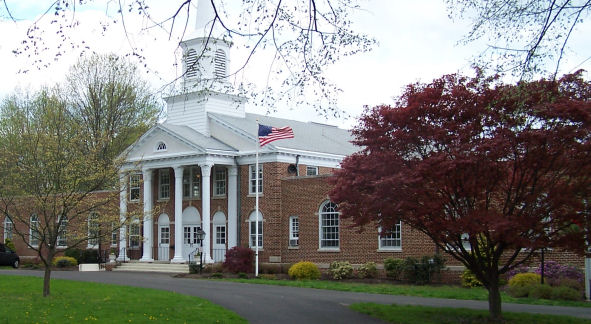 Langhorne United Methodist Church
Monday, March 25, 2019
A Fellowship of Believers Reaching Out That All Might Know Christ
Langhorne United

Methodist Church

WORSHIP WITH US!

Office Hours

Missions Sunday and UMCOR Sunday

N

First Day of Spring is March 20, 2019

Our Annual Sunday Soup Supper

will be held on


Sunday March 10, 2019


at 5:00 pm

We provide salad, Bread and Dessert

Soups will come from members of our congregation.

Monday February 25, 2019

6:00pm

Our next shared meal will be!!

Come join us to help feed the Homeless and those in need.

Save the date:

Friday February 22, 2019

Fellowship Night

Join us as we celebrate the 80th anniversary

of the Wizard of Oz

6:00pm Potluck Dinner

7:00pm Wizard Oz Original 1939 Film

Come as your favorite character.

Sunday January 20, 2019

Human relations Sunday

Special offering will be taken

On Jan. 20, many United Methodists will celebrate Human Relations Day, when we call on churches to help every one of God's children realize their potential in relationship with others. Three recipient programs need our help to continue nurturing at-risk youth, strengthening development of persons and communities and advocating for the oppressed.

Your gifts will support the Community Developers, United Methodist Voluntary Services and Youth Offender Rehabilitation programs. The Rev. Lillian "Luky" Cotto leads Anawim, a Community Developer project of Casa del Pueblo, the Latino/Hispanic ministry at Lehman UMC in Hatboro. Anawim provides teaches music and dance (liturgical and folkloric) to children and youth of Latino immigrant families, and thereby helping those children succeed in school and in life. Casa del Pueblo also provides worship, Bible study, community interaction, immigration legal assistance, family counseling and other services to its growing community.




PLEASE NOTE THE FOLLOWING!!!!

Wednesday Community Dinner have been discontinued going forward.

We Thank everyone for their support and patronage

Greetings to you in the name and peace of our Savior Jesus Christ!

Before your very eyes is a mixture of information which reflects the ministry, mission and life here at Langhorne United Methodist Church. We strive to offer a wide variety of programs to meet the needs of all ages and interests, as well as provide opportunities to serve. If you're looking for a church, we believe it may be here at Langhorne United Methodist Church. Not only are our doors open wide, but our arms of fellowship and care await to embrace you. Our bottom line is that all who would enter through the doors of this church would bless and be blessed as they draw closer to God.

We feel a great excitement at the movement of the Holy Spirit among us. I invite you to join us. We'll make room for you in the pew and in our hearts!

JOIN US FOR WORSHIP THIS SUNDAY!

Traditional Worship w/Choir, 9:30 a.m.

Contemporary Worship, 11:00 a.m.

Sunday School - Children, 9:30 a.m.

Sunday School - Adult, 10:00 to 11:00 and

10:30 to 11:30 a.m.